Helping Our Clients Reduce Costs
Asset management planning will assist our clients in managing their infrastructure in a sustainable manner. HRC works with our clients to assure that the level of service desired can be met at the lowest possible cost. This includes meeting new NPDES permit requirements, as well as following up on the new water Asset Management Plan requirements.
One key role of the asset management group is to assure that our clients meet the requirements for Stormwater. Our personnel are experienced in the coordination of complex grant objectives so that the asset inventory, condition assessment, risk and criticality analysis, future operations & maintenance (O&M) and budgeting needs, and capital improvement planning are completed in accordance with the State guidelines, and within the required time frames. These efforts will assist communities to determine their future funding needs and financial requirements.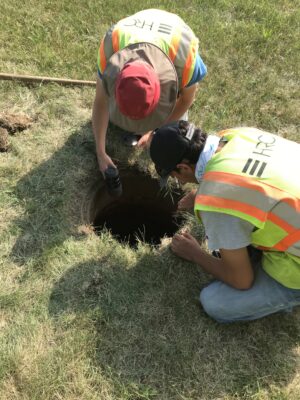 Additionally, the department will assist clients with developing and maintaining Asset Management Plans for water systems, roadways, plants and facilities and other utilities.
Areas of Expertise
Inventory and Data Collection
Condition Assessment
Asset Criticality, Risk, and Level of Service Assessment
Analysis and Forecasting
O&M Strategies and Capital Improvement Planning
Contact Us