Koppana, DeBono and Gullapalli Earn Professional Credentials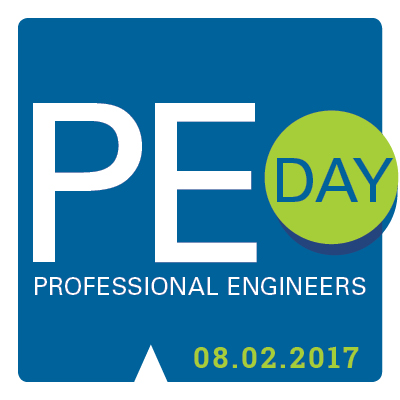 Hubbell, Roth & Clark, Inc. is proud of fellow employees Paul Koppana, Ryan DeBono and Prasad Gullapalli on earning their professional credentials. In honor of the National Society of Professional Engineers "National PE Day", we interviewed these progressive individuals on the importance of receiving a PE license.
Congratulations on embracing your goals and pursuing professional development!


PAUL KOPPANA
Received PE License: May 2017
"Obtaining my PE license was important to me because it was a career goal that helped me take steps every day to learn more and become a more proficient engineer. I think it is important to set your sights on where you want to be in the future no matter what the objective. Having a PE license is also essential for certain tasks in our industry, such as signing off on plans or certifying specifications."
Paul Koppana is a member of the civil engineering department, which designs roadway and traffic projects for various clients. His responsibilities include collaborating on multi-discipline projects, detailed design of municipal infrastructure, plan and specification preparation, plan reviews and construction contract administration.
Current Projects: "I'm working on a roadway reconstruction and reconfiguration design for the City of Grand Rapids, plan reviews for a variety of municipalities, a parking lot reconstruction job for the City of Lansing, and a few construction administration projects."

RYAN DEBONO
Received PE License: April 2017
"I feel that having a PE license helps you establish credibility among your clients and peers. As a civil engineer, it is almost a requirement to have one if you are going to be designing and managing projects."
Ryan DeBono works in the industrial facilities department where he is responsible for assisting in the design and CAD drafting of various industrial projects.
Current Projects: I am working on various industrial projects at the GM Milford Proving Ground, GM Warren Tech Center, GM Flint Truck Assembly and the GM Powertrain Toledo Transmission Plant. Some of the projects include stormwater studies, multiple bridge reconstruction projects, a twin 54-foot screw lift station and new fuel storage and distribution projects for several testing facilities."

PRASAD GULLAPALLI
Received PE License: May 2017
"Having a PE license allows you to take on added responsibilities for the communities in which we provide services."
Prasad Gullapalli works on a variety of projects at Hubbell, Roth & Clark in the firm's process, asset management, and environmental departments. He performs stormwater drainage reviews, asset inventory, soil erosion permit reviews, client communication, and construction administration.
Current Projects: I am working on the Clinton River Corridor Habitat Restoration and 197 Drainage District Boundary reviews in St. Clair County and Calhoun County.