HRC has partnered with Environmental Systems Research Institute (ESRI) for over twenty years and uses their suite of software applications for our GIS needs.
To learn more about ESRI, please visit:
GIS Mapping Software, Location Intelligence & Spatial Analytics | Esri
HRC'S GIS BRINGS EFFICIENCY AND SIMPLICITY TO EACH UNIQUE PROJECT
Geographic Information Systems (GIS) allow clients to visualize, analyze and display spatial data to make better decisions, improve communications and maintain their data in a more cost-effective method. A client can easily access data formerly stored on hard-copy maps and drawings, in spreadsheets or CAD files and display them on their desktop, cloud, or mobile device. HRC is an Esri Business Partner and utilizes its full suite of software.
HRC's GIS team has the expertise to develop GIS applications and integrate your spatial data to meet your specific needs. The GIS Department serves in a supporting role for HRC's civil, environmental, and transportation-related engineering clients. For example, by selecting a sewer pipe, you not only get its location but also the pipe's diameter, length, type of material, age, elevation, condition, and direction of flow.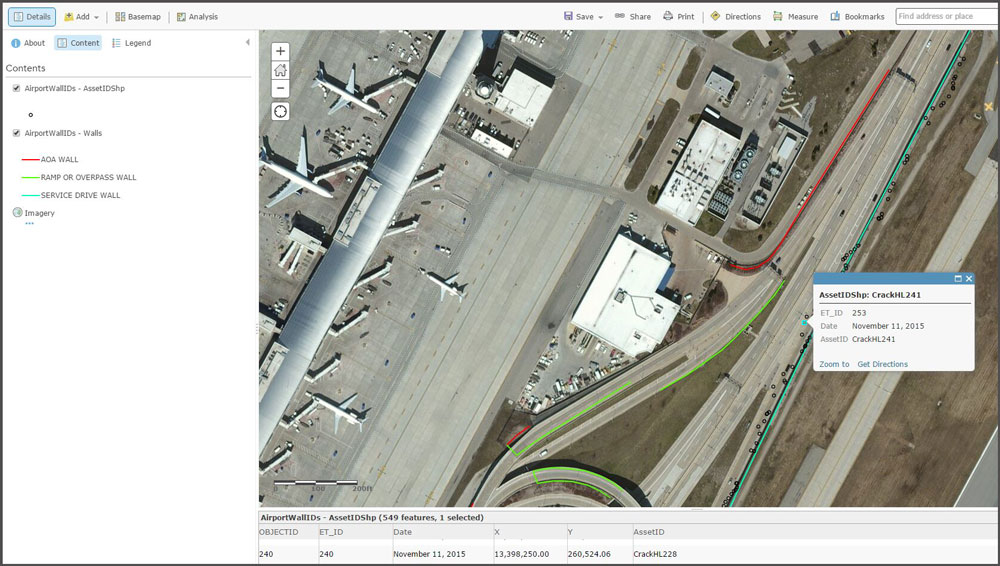 Areas of Expertise
Data Conversion
Utility Mapping
Field Data Collection
Geodatabase Design
Asset Management
LIDAR Data Extraction
Environmental / Green Planning
Web and Mobile App Development
Stormwater Management
Model Builder Design
AGO Implementation
Impervious Surface Mapping
Traffic Data Management
Utility Modeling Integration
Contact Us