HRC has partnered with Environmental Systems Research Institute (ESRI) for over twenty years and uses their suite of software applications for our GIS needs.
To learn more about ESRI, please visit:
GIS Mapping Software, Location Intelligence & Spatial Analytics | Esri
Why You Should Care about Esri Partners with the A… – Esri Community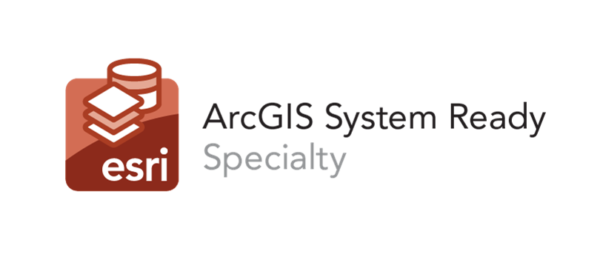 HRC'S GIS BRINGS EFFICIENCY AND SIMPLICITY TO CITY OF ALGONAC PROJECT
HRC designed a GDB and mapped the City's sanitary and storm sewer infrastructure through the State of Michigan's SAW Grant program.  The City of Algonac needed a cost-effective solution to continue to view, update, and analyze their city's infrastructure. With help from SAW Grant funding and assistance from HRC, Algonac set up an AGO site, acquired a Trimble DA2 Catalyst through Seiler Geospatial, and purchased cell-enabled iPad devices for field use. This has enabled HRC and the City to update and create new GIS datasets where they did not have information from paper plans, quickly share that data with other city staff, and make better decisions for the future planning of their community.  During 2023, HRC will be working to completing the mapping and attribution of the City water distribution system.  We will be implementing additional Esri Solutions in this process.  The implementation of ArcGIS Online has also caught the attention of other departments in the City. The City of Algonac recently signed a GIS support contract with HRC, proving the commitment the City has to ESRI, HRC, and the power that GIS can bring to a community.
HRC's GIS team has the expertise to develop GIS applications and integrate your spatial data to meet your specific needs. The GIS Department serves in a supporting role for HRC's civil, environmental, and transportation-related engineering clients. For example, by selecting a sewer pipe, you not only get its location but also the pipe's diameter, length, type of material, age, elevation, condition, and direction of flow.

Areas of Expertise
Data Conversion
Utility Mapping
Field Data Collection
Geodatabase Design
Asset Management
LIDAR Data Extraction
Environmental / Green Planning
Web and Mobile App Development
Stormwater Management
Model Builder Design
AGO Implementation
Impervious Surface Mapping
Traffic Data Management
Utility Modeling Integration
Contact Us