HRC HAS BEEN PLANNING, DESIGNING AND IMPLEMENTING ITS IN SOUTHEAST MICHIGAN SINCE 1991
Intelligent Transportation Systems (ITS) is the application of modern information technology and communications to transportation operations and management. The goal of ITS is to improve the transportation system to make it more effective, more efficient, and safer. By applying the latest technological advancements to our transportation system, ITS can help meet the increasing demand for more infrastructure by improving the quality, safety, and effective capacity of our existing infrastructure. ITS represents a wide array of applications from advanced signal control systems to traveler information systems to collision warning systems.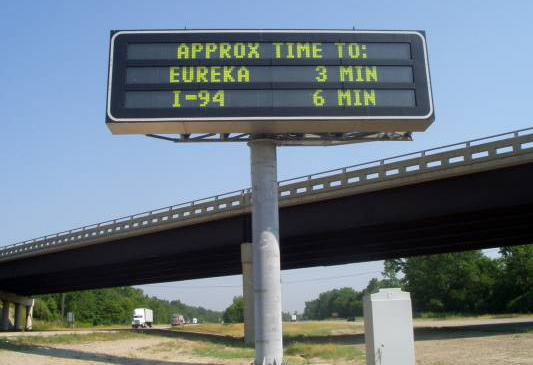 HRC has been planning, designing, and implementing ITS in southeast Michigan since 1991. HRC has played a major role in developing the system for the Michigan Department of Transportation, the Road Commission for Oakland County, and the Road Commission of Macomb County.
Areas of Expertise
Traffic Operations Center Design
Traffic Operations Center Construction
Closed-Circuit TV System Design
Dynamic Message Sign Design
Vehicle Detection System Design
Structural Design of Foundation for ITS Field Equipment
Traffic Incident Management
Traffic Plans for Special Events
Construction Engineering & Observation for ITS Personnel
Development of Plans, Specifications and Estimates
Regional Transportation Operations
Contact Us