Hubbell, Roth & Clark, Inc. has earned the 2021 Top Workplaces USA award!
March 2021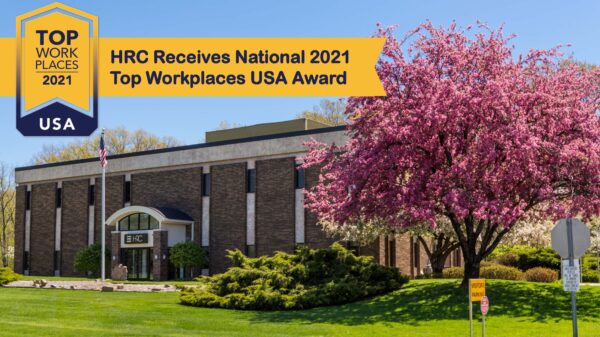 Several thousand organizations from across the country were invited to participate based our local Top Workplaces entry and recognition last year.  A total of 570 made the 2021 Top Workplaces USA list. Organizations were evaluated against the industry's most robust benchmarks and based on 14 years of research and data from more than 20 million employees across 54 markets.
HRC is among 37 Michigan companies, headquartered here or with a significant presence in the state, to be named a 2021 Top Workplaces USA in this program's first year.
Being awarded a 2021 Top Workplaces USA is a big deal — This achievement would not have been possible without the HRC employees.  The recognition is a reflection on everyone that makes up the HRC family and the contributions each make towards HRC being a Top Workplace.
Check out more details here : Top Workplaces USA 2021