HRC REINFORCES MID-MICHIGAN PRESENCE WITH NEW LANSING OFFICE
September 2016
Hubbell, Roth & Clark, Inc. (HRC) is proud to announce the opening of its Lansing office.
HRC team members working in Lansing offer to the area quality consulting engineering services to municipalities and private firms. Mr. Todd Sneathen, P.E., a technical expert in critical water and wastewater, civil infrastructure, and higher education development projects, will oversee work performed out of this location.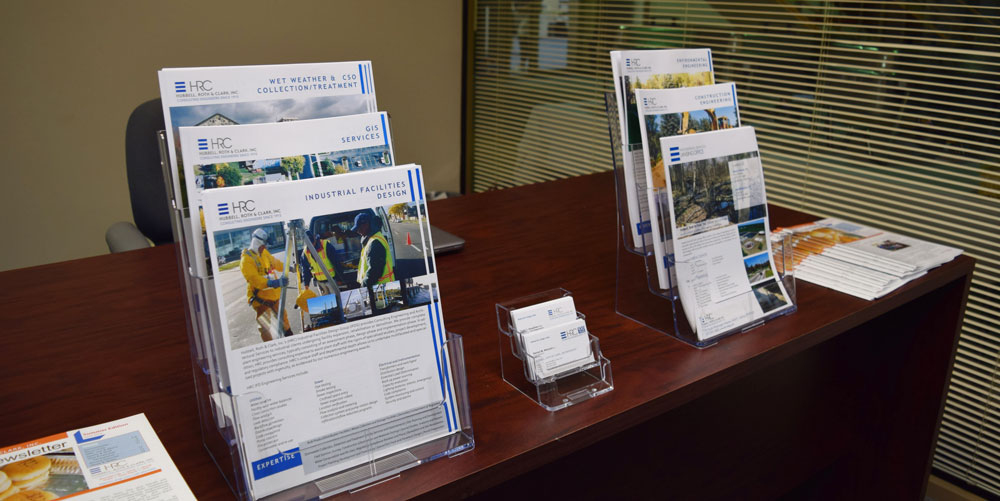 Mr. Sneathen will be joined by Nancy Faught, P.E., Vice President, and James Scholl, P.E. Ms. Faught's expertise includes transportation and multi-discipline projects from multi-span bridges to large transit stations. Mr. Scholl's experience covers water, wastewater, stormwater, and natural systems for municipal, industrial, and government agency clients.
Current projects in the area include:
Asset Management projects for the City of East Lansing and Delhi Township
Sewer Separation project for Michigan State University
In addition to the Lansing office, HRC has offices located in Bloomfield Hills, Detroit, Howell, Delhi, and Grand Rapids.
For over 100 years, through innovation and design, HRC has made significant contributions to Michigan's vital infrastructure by providing consulting engineering and architectural services to municipal, industrial and private clients. HRC is a full service, multi-disciplined firm comprised of 200 professional engineers, surveyors, architects, and technical support staff, including LEED AP accredited professionals. HRC has offices in Bloomfield Hills, Grand Rapids, Howell, Detroit, and Delhi, Michigan.