HRC's Projects Recognized at Annual ACEC/M Excellence Awards Gala
March 2021
Every year, the American Council of Engineering Companies of Michigan (ACEC/M) recognizes outstanding Michigan engineering and surveying projects from the past year. Hubbell, Roth & Clark, Inc. (HRC) is proud to announce that two projects were recognized. This year, our partners at Rochester Hills and Wayne County Airport Authority recently received Engineering Merit Awards for Innovations Hills and the DTW Retaining Wall Repairs during the association's annual Engineering and Surveying Excellence Awards Gala on February 26, 2021.
The ACEC/M Awards Program recognizes outstanding efforts of professional design firms to solve clients' needs through exceptional projects and offers the opportunity to showcase the year's best engineering and surveying achievements to an audience of peers, clients, and decision-makers at all levels. At HRC, we are honored and deeply humbled to have our client's projects recognized amongst our peers across Michigan.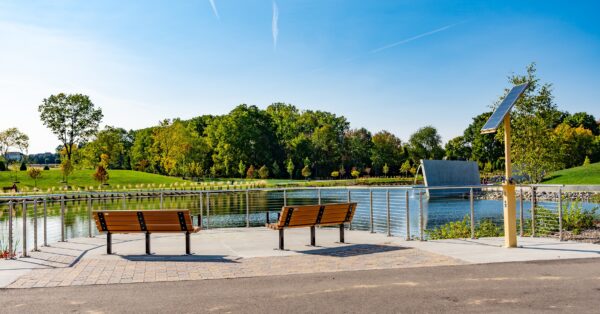 Innovation Hills, Rochester Hills, Michigan
Innovative by nature is both the perfect short summary for Innovation Hills and the motto of Rochester Hills. Deliberately conceived, designed, and constructed to be harmonious with the existing natural beauty of the area and be unlike any other park in the community, Innovation Hills lives up to its inspiration in often inconspicuous ways. From seemingly decorative features being functional stormwater management systems to bold new glow stone technology being incorporated into common building materials, fresh ideas permeate this park. These sustainable ideas help create a close connection to nature and make it universally accessible to the community.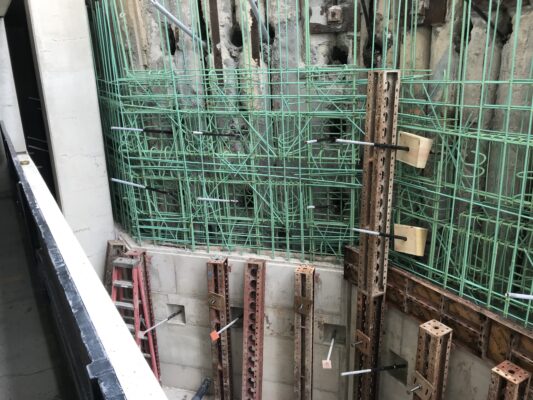 DTW Retaining Wall Repairs, Wayne County Airport Authority
This Hubbell, Roth & Clark designed project included the development of emergency repair plans for the removal of existing precast panels and construction of 166 linear feet of a new, low profile cast-in-place concrete wall. A drilled soil anchor system supports the new wall. It reinforces an aging auger cast pile earth retention system that surrounds the McNamara Terminal Parking Deck's lower levels. The design team implemented several innovative strategies, and coordination with the Contractor and other airport stakeholders was a must for successfully completing this complex structural repair.
For more information on the 2021 ACEC/M Engineering & Surveying Excellence Awards, follow the link below.
2021 ESE Projects – American Council of Engineering Companies of Michigan | Lansing, MI (acecmi.org)