Hubbell, Roth & Clark, Inc. Recognized as an Esri Cornerstone Partner for 20 Years of Commitment to Esri and ArcGIS Technology
March 2022
Hubbell, Roth & Clark, Inc. was recognized as a Cornerstone Partner at the 2022 Esri Partner Conference (EPC) held in Palm Springs, California March 5–7, 2022. This acknowledgement was presented to Hubbell, Roth & Clark, Inc. for their long-term commitment to Esri and the GIS community. Devon Munsell accepted the award on HRC's behalf from Mr. Jack Dangermond, the founder and President of Esri. (Pictured in the photo.) Cornerstone Partner recognition is given to organizations that have participated in the Esri Partner Network (EPN) for 20 years while demonstrating a consistent focus on helping customers succeed through the adoption of ArcGIS technology.
Hubbell, Roth & Clark's (HRC's) GIS team has the expertise to develop Esri-based applications and integrate spatial data to meet our client's specific and unique project needs. The GIS Department primarily serves in a supporting role across all HRC departments and clients. GIS is the backbone for our Asset Management department assisting with over 60 Stormwater, Asset Management and Wastewater (SAW) grants since 2013. Through SAW grants and now Drinking Water Asset Management grants, the GIS department has developed a wide range of mobile applications and computer models for calculating the potential and consequences of failed assets.
Jim Miller on behalf of Hubbell, Roth & Clark, Inc. is pleased to be recognized by Esri as a Cornerstone Partner. It has been a pleasure to provide the full suite of Esri software solutions for our clients for these past 20 years, and as we look forward to the next 20 years! HRC now provides a wide range of desktop, mobile and enterprise solutions to address our client's infrastructure needs.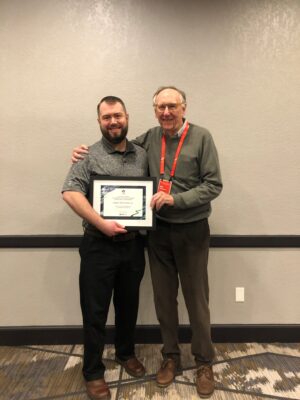 For more information, contact Jim Miller, GIS Department Manager at (248) 454-6300 or gis@hrcengr.com