Villalobos Earns Professional Credentials
March 2022
                    Hubbell, Roth & Clark, Inc is proud of employee Cole Villalobos for earning his RSP1 certification.
We asked Cole a few questions about his most recent achievement.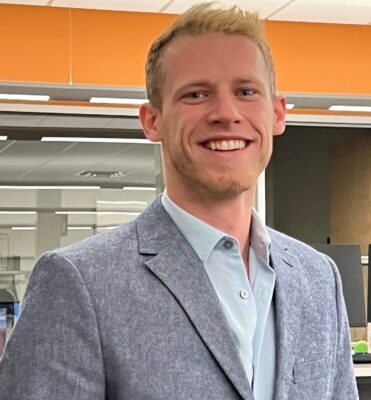 What is an RSP1 certification?
Road Safety Professional Level 1 certification is given to those who have demonstrated proficiency in the foundations of road safety principles. The certification is for professionals who make decisions or take actions that potentially impact the safety of the traveling public in the performance of their work. This includes engineering, motor vehicle, behavioral, law enforcement, and emergency response communities.
What does it take?
Pass a 3-hour – 75 Qualitative question exam based on Road safety parameters.
What are the qualifications for the level 1 exam?
Bachelor's degree from an accredited university and a minimum of two years professional experience in transportation, highway safety, or public health; or
A minimum of four years professional experience in the transportation, highway safety, or public health fields.
The RSP1 certification helps on a variety of projects. Every project has safety components, and being able to identify and design around them can save lives. HRC applies for safety grants for our clients every year. These are heavily based on identifying patterns and safety concerns throughout the city/county and providing solutions to make the areas safer. Last year HRC applied and received over $5 Million worth of safety projects across the state for our clients. This certification helps distinguish HRC employees when we are approaching clients on road safety-related issues.
How does obtaining this certification make you feel?
'Fantastic! I love being challenged!'
Congratulations on furthering your professional development.