HRC Announces Promotions in Management, Senior Level Staff
March 2017
THOMAS G. MAXWELL, P.E.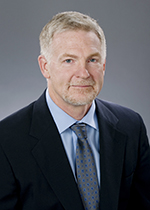 Mr. Maxwell has been promoted to Senior Associate from Associate. His experience includes two years in the construction industry (1 year in each commercial and heavy construction), 3.5 years as a project manager for a Water Resources Commissioner's Office and 23.5 years in consulting as a project engineer/manager for HRC. His 29 years of experience includes planning, design and construction administration for projects involving large diameter piping, pollution abatement, storm drainage, municipal wastewater treatment systems, combined sewer overflows, sanitary sewer overflows, flow monitoring and the development of various environmental reports and obtaining and managing grant funded programs. Mr. Maxwell has been involved in excess of $600 million in projects and studies over his career.
TREVOR S. WAGENMAKER, P.E.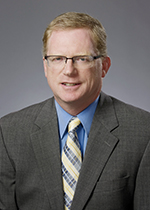 Mr. Wagenmaker has been promoted to Department Manager from Manager. He has 25 years of experience in design of municipal wastewater and water treatment facilities, combined sewer overflow treatment facilities, pumping stations, elevated/ground water storage facilities, sanitary sewer, watermain and storm sewer utilities, raw water intakes, roadways, bridges, dams and has served as City Engineer and as a Construction Manager. Mr. Wagenmaker also has experience as a resident project construction representative, shop drawing reviewer, in the preparation of planning and design reports, development of operation/maintenance manuals, grant application/administration and administration of construction projects.
JAMES E. SCHOLL, P.E., D.WRE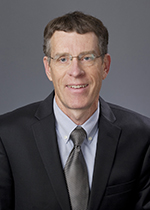 Mr. Scholl has been promoted to Department Manager from Senior Project Engineer. He is a senior water solutions consultant with a proven track record of vision, leadership and technical delivery with innovative results. His experience covers water, wastewater, stormwater, and natural systems for municipal, industrial, and government agency clients. His results are demonstrated by client sales volume with repeat business, company promotions to Vice President and project awards from industry associations. Mr. Scholl's unique skills include oil and gas, mining, contract operations, source water, wet weather programs, green stormwater and re-use.
JESSE M. MORGAN, P.E.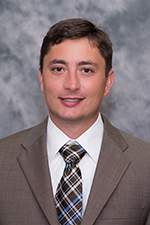 Mr. Morgan has been promoted to Department Manager from Project Engineer. He joined HRC in 2013 and currently leads HRC's Transportation Group out of the Grand Rapids Office. His primary work experience includes managing roadway and transportation projects in design and construction. Responsibilities include managing multi-disciplined projects, right-of-way acquisition, detailed design, plan and specification preparation, contract administration and traffic engineering projects.
Projects he has completed include roadway reconstruction, roundabout design, roadway resurfacing, freeway interchanges, multi-use pathways, traffic signals, traffic studies, corridor studies, site development, survey, construction oversight and inspection.
ROGER CROUSE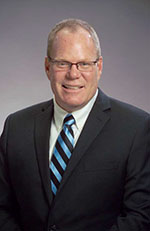 Mr. Crouse has been promoted to Manager from Senior Project Representative. He joined HRC in 1990. Mr. Crouse has a broad range of construction observation and construction administration experience including work for underground drains, sanitary sewers, water mains and concrete and bituminous paving projects.
During his first 10 years with HRC, Mr. Crouse worked on numerous projects that involved both utility and pavement construction providing observation services. He has served as one of HRC's Supervisory Field Technicians for the past 15 years, except for when he has been assigned to a single major project on which he has supervised multiple HRC staff members.