Project Details
| | | |
| --- | --- | --- |
| Client | Location | Services |
| Wayne County Airport Authority | Romulus, MI | Industrial |
Detroit Metropolitan Airport uses central deicing pads for conducting aircraft deicing operations prior to takeoff. Typically, aircraft taxi from the gate to a deicing pad, where specialized deicing trucks spray the aircraft with deicing fluid, removing snow and ice, and then proceed to the end of the runway for take-off.
The 22L Deicing Pad design allows for five simultaneous deicing operations and possible future expansion for two additional positions. A runoff containment system captures spent aircraft deicing fluid (ADF) which is reclaimed at an off-site recycling facility. The ADF containment and recovery system at the 22L Deicing Pad is the most efficient of the four deicing pads at Detroit Metro Airport.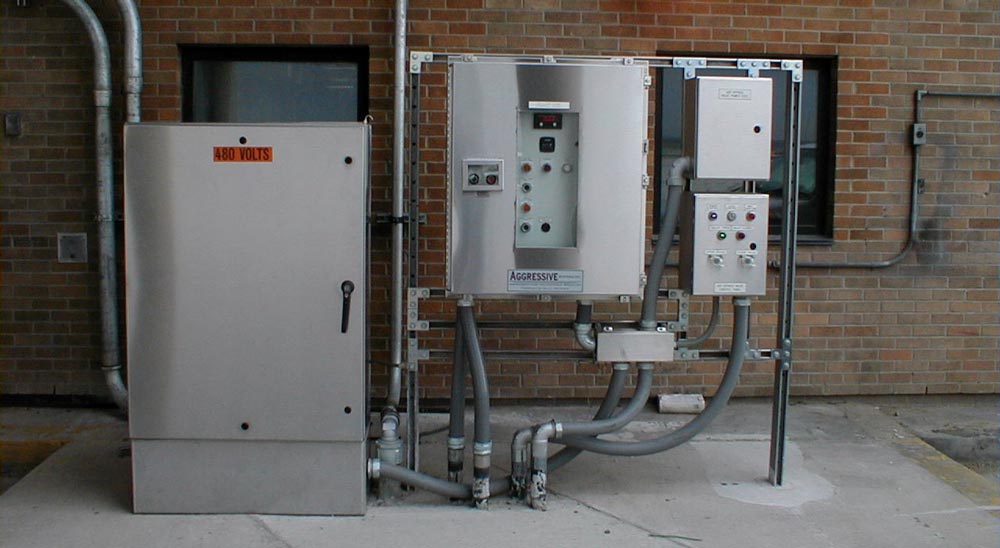 HRC provided both design and construction engineering services for this highly successful Design to Cost project that was on time and under budget. The project also followed a fast track design and construction schedule. HRC was responsible for conducting topographical surveys, site utility design, and the ADF containment system design that included a valve chamber and pumping station for loading tanker trucks for off-site recovery. HRC coordinated design of the tanker loading facilities with EQ, the Airport's recovery contractor, coordinating items including hose connections, access routes, loading rates and system storage monitoring. HRC's construction services included shop drawing review, participating in construction meetings, resolution of construction issues, and start up assistance.