Project Details
HRC was retained by the City of Troy for the development of conceptual and preliminary design plans for the Troy Multi-Modal Transit Facility (MMTF) Project. The facility will serve as an Amtrak station, a SMART Hub Connector, a stop for multiple SMART bus routes, as well as taxi/valet service. The facility is proposed to be along the existing CN railroad tracks on City of Troy property on Doyle Drive with access from Maple Road and Coolidge Road.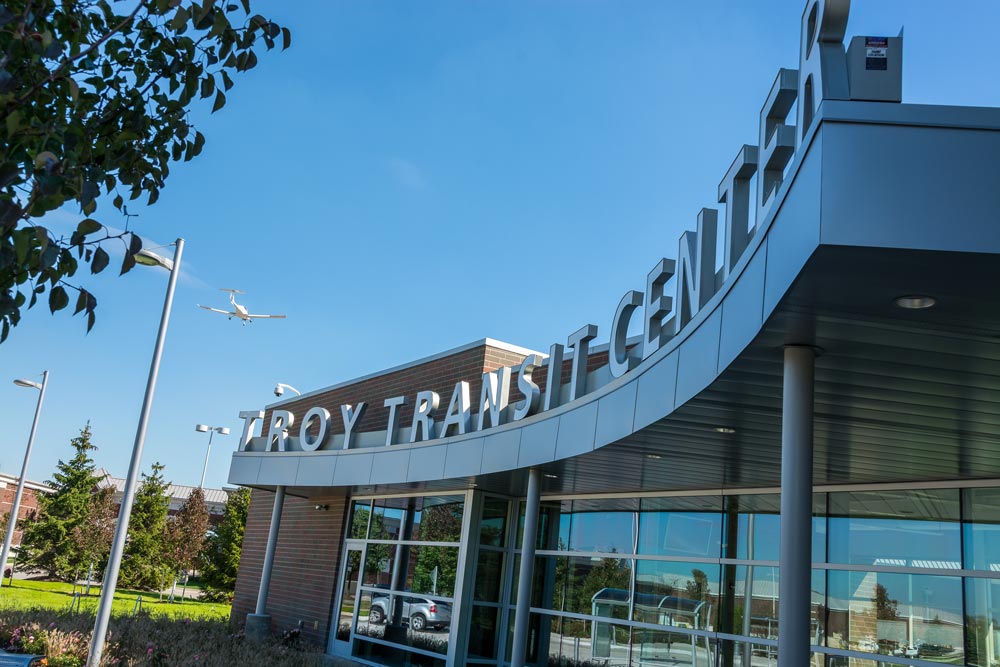 HRC's involvement in the project began as a continuation of conceptual plans prepared by another consultant and provided a transition into turning the concepts into preliminary construction plans. The services provided included the design of site/civil, electric vehicle charging stations, building and train platform canopy architecture and structure foundation design, as well as cost estimating. Also included during the preliminary design phase was site plan approval and assistance to the City during preparation of grant funding requests to secure funding for the project and preparation/approval of the environmental assessment. The City was very successful in their funding efforts and the project was fully funded from multiple sources, including an Energy Efficiency Demonstration Grant of $250,000, a Federal Transit Administration appropriation of $1,300,000 and an ARRA High Speed Intercity Passenger Rail Grant of $6,200,000. The preliminary plans were completed to a level of approximately 40% and were utilized by the City to gain preliminary approval from the Federal Rail Administration, Amtrak, CN and MDOT and to secure funding from the FRA and MDOT.
HRC, Grissim Metz Andriese Associates, Neumann/Smith Architecture, and other project team members, were also selected in January 2012 to complete the final design documents for the project and to provide assistance to a construction manager at risk throughout the construction phase. Final design was completed and the project has been bid and construction is set to proceed. HRC's role in this final phase of the project includes project management of our team, site/utility design, building interior and exterior lighting, power distribution and controls for entire building and site, fire alarm, security, passenger information display systems (PIDS), site and train platform lighting, structural design, pedestrian overpass design, permit acquisition, and preparation of bid specifications. During construction, HRC will assist the construction manager with contract administration, periodic construction observation, material testing, and shop drawing reviews.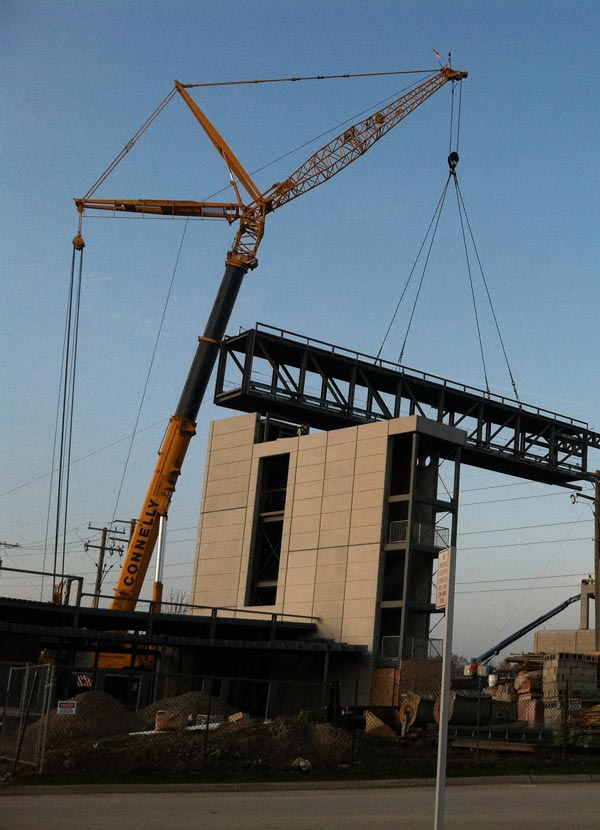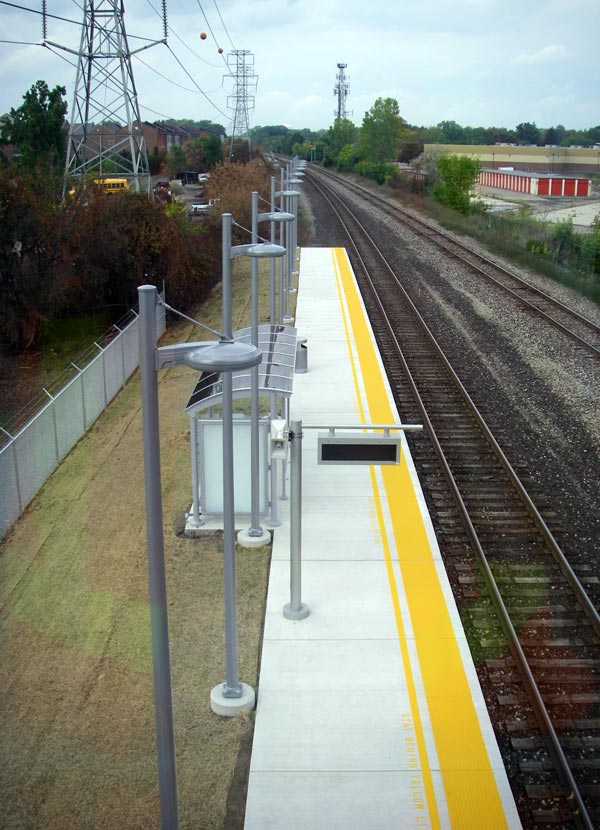 The MMTF includes a 2,000 square foot building, a parking area for 150 vehicles, a SMART bus drop off area accommodating four (4) busses, a bicycle storage area, and a pedestrian plaza adjacent to the building entrance and a pedestrian overpass over the tracks to a new train platform and passenger shelters on the opposite side of the tracks. The building will include restrooms for men and women along with space for future kiosks for vendors to provide additional services to patrons including ticketing, ground transportation, etc.
Final design for the project began in March 2012 with construction starting in November 2012 and was completed on October 1, 2013.
Unique structural features of this project are the pedestrian truss and stair/elevator towers. To limit the time construction crews spent working in the railroad right-of-way, these assemblies were designed for accelerated construction in preassembled modules so that the work may be completed with only one heavy lift all terrain crane mobilization. After each foundation was completed, the stair towers were erected including stairs within one week's time.