Project Details
The Karegnondi Water Authority (KWA) Water Supply System project includes construction of miles of transmission mains and two pumping facilities to bring raw water from Lake Huron to service the Counties of Sanilac, Lapeer, and Genesee, as well as the Cities of Flint and Lapeer. The project has been divided into multiple contracts, including five transmission main contracts and two pump station facility contracts.
The S.4001 Lake Huron Pump Station (LHPS) project consists of a 60 MGD pump station with provisions for a future capacity of 70 MGD. Construction of the LHPS wet well is being coordinated with the S.4000 Lake Huron Intake project. The LHPS will pump raw lake water from the Lake Huron shore to the proposed Intermediate Pump Station (IPS) located in St. Clair County, approximately 25 miles west of this site. The LHPS Contract also includes approximately 820 lineal feet of 66-inch steel transmission main from the pump station to the Fisher Road R.O.W.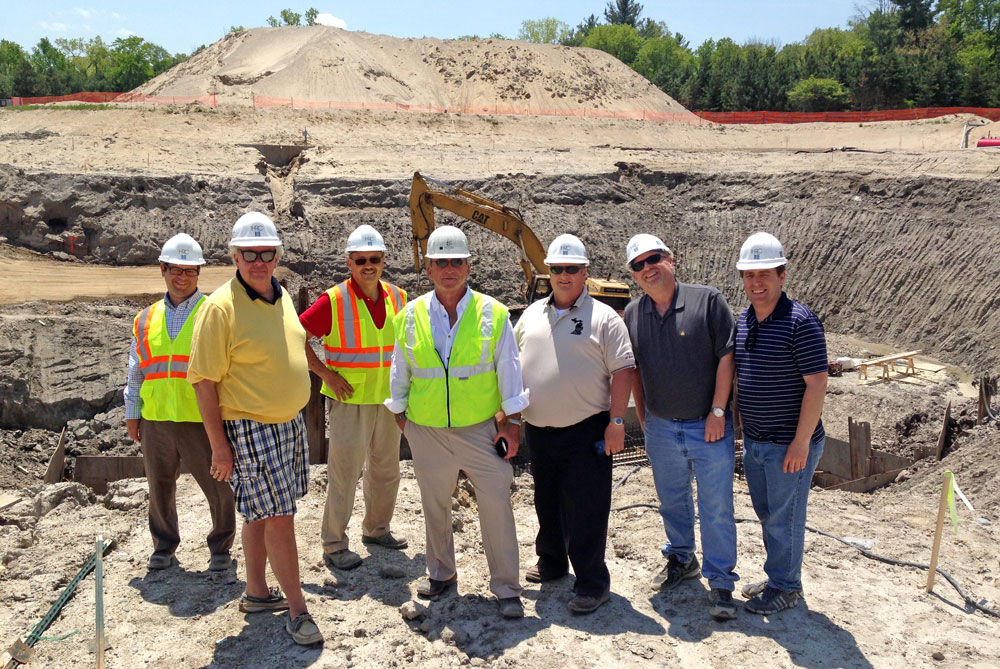 The design phase of the project included preliminary engineering, a pumping station hydraulic model study, preparation of a design report and preparation of construction documents. The design of the project required coordination with the other KWA projects.
Highlights of the project to date include::
The pump station includes four vertical turbine pumps with one equipped with a variable frequency drive.
The wet well will be constructed to a depth of approximately 56 feet below the ground surface.
The pump station features both a traveling and a static screen to protect the pumps from damage and provide operational flexibility.
A zebra mussel control/chlorine feed system is provided from the pump station to the intake.
The station includes an intake backwash system and surge protection.
A valve vault is provided for metering of flow pumped from the facility.
A new electrical substation will also be included in the S.4001 contract, to convert the utility company source of 120,000 Volts to the 4,160 Volts needed to operate the Raw Water Pumps. The substation will incorporate two 7.5 MVA transformers to provide redundant sources of 4,160 Volts, each capable of powering three out of four Raw Water Pumps.
Construction of the pump station wet well was removed from the S.4001 project, and added via a change order to the S.4000 project to allow for construction savings by coordinating wet well excavation with the removal shaft for the tunnel boring machine. This required HRC to fast-track the design of the wet well ahead of the original design schedule.
The transmission main on site includes a crossing of the Birch Creek.