Project Details
| | | |
| --- | --- | --- |
| Client | Location | Services |
| City of Cedar Springs | Cedar Springs, MI | Architectural |
The City of Cedar Springs engaged HRC to provide design engineering and construction administration to create their new 10,000 square feet fire station headquarters, which replaced an aging and insufficient existing facility. The new site was in a prime location within the community but contained contaminated soils, which were carefully acknowledged and addressed in the design documents and during construction.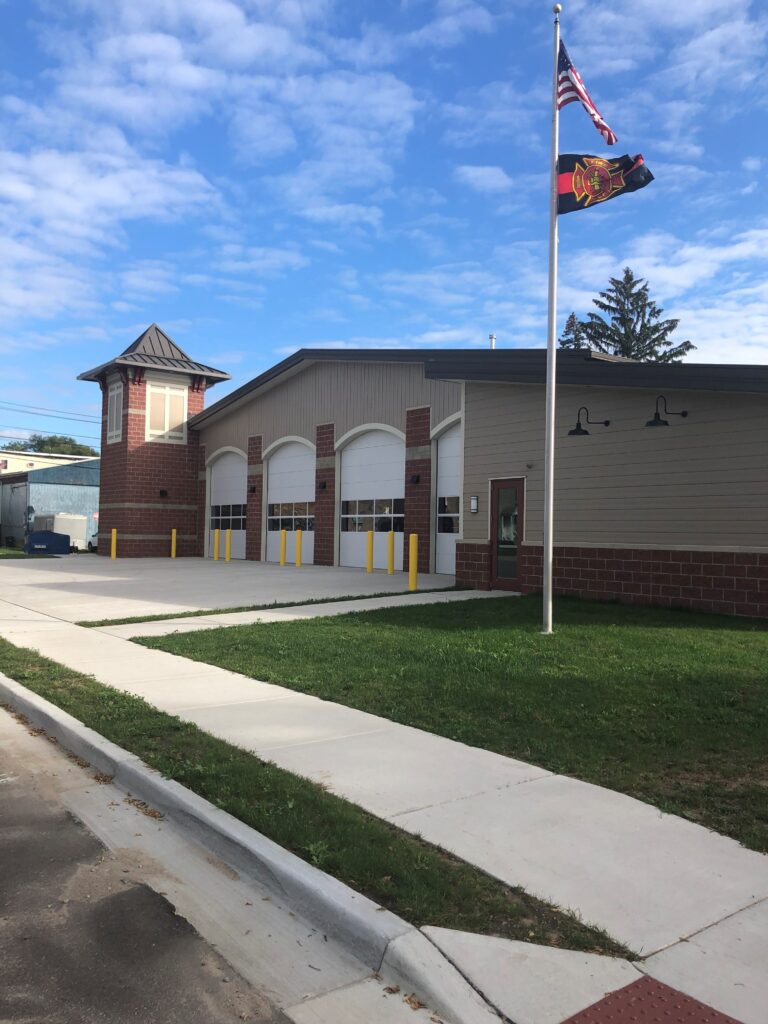 HRC consulted with Redstone Architects to provide specialty equipment design, as well as to refine the program. Additionally, HRC ensured that Redstone's extensive knowledge of fire station operations was incorporated into the design to better facilitate functionality and occupant comfort. Future development and growth of fire station operations were factored into the design
It was determined early on in the design process to utilize a pre-engineered metal building structure with some unique design enhancements to maximize efficiency and aesthetics, given the client's familiarity with the system and their budgetary requirements. The design included a large apparatus bay with drive-through access, a working hose tower, and a separate office section that consists of a kitchen, large meeting/training room, shower room, day room, laundry facilities, and possible future dorm rooms should their operations expand to include full-time staff.
HRC closely monitored the contractor's activities during construction to verify compliance and resolve issues daily to keep the project on track and within the budget constraints. HRC also worked as a liaison with the County Drain Commissioners office to facilitate rerouting the county drain line through the property as part of an overall system improvement project.