Project Details
HRC was retained by the City of Howell to provide the Master Plan and SRF Project Plan development for replacement and upgrades of existing processes at the City's Wastewater Treatment Plant (WWTP) to newer and more energy efficient technologies. As the first project in the Master Plan, HRC provided professional design and construction engineering services for the replacement of the plant's main 600kW diesel generator and the plant's main 2000A, 480V Switchgear. This work included the removal and replacement of the existing indoor diesel generator and indoor switchgear with integral Automatic Transfer Switch capabilities. As the existing generator was oversized, a load study for the WWTP was performed to determine and correctly size the generator for present and future loads. Ultimately, a 500kW diesel generator with a 200 gallon sub-base day tank was specified and installed. Additionally, the generator and switchgear were designed to allow it to interface with the plant's supervisory control and data acquisition (SCADA) system.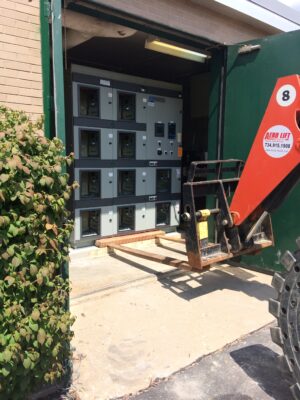 HRC also performed Construction Engineering Administration, which included shop drawing review, project management between the City and the Contractor, facilitating contractor inquiries, regular site visits and observation of the critical infrastructure installation, punch-listing, and record drawing completion. Regular communication and coordination between the City of Howell and the Contractor allowed this project to be completed within schedule and within budget.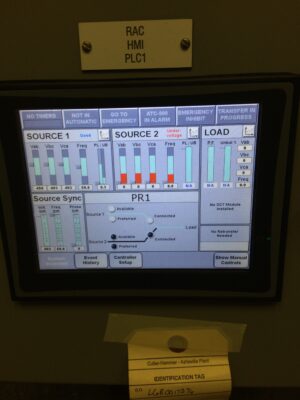 A unique aspect of the project was planning downtime for this critical infrastructure. As the generator and switchgear provide power distribution and backup power to the entire Wastewater Treatment Plant, downtime had to be kept to a minimum. In order to do this, portable generators were provided and connected to each critical area of the plant, which allowed the plant to run while the electrical switchover was taking place.