Project Details
| | | |
| --- | --- | --- |
| Client | Location | Services |
| City of Grand Rapids | Grand Rapids, MI | Architectural |
The City of Grand Rapids Traffic Safety Department (GRTS), in conjunction with other agency partners in the Grand Region, intends to expand the existing Traffic Management Center (TMC). This project designed the new/expanded TMC space and developed the plans, specifications and estimates (PS & E) package to construct the TMC improvements under a separate contract. Under a tight budget, Iteris and HRC had to review the existing TMC space and equipment and determine what elements could be re-used in the new design to keep costs under control, yet meet the City's needs for their new vision of the TMC.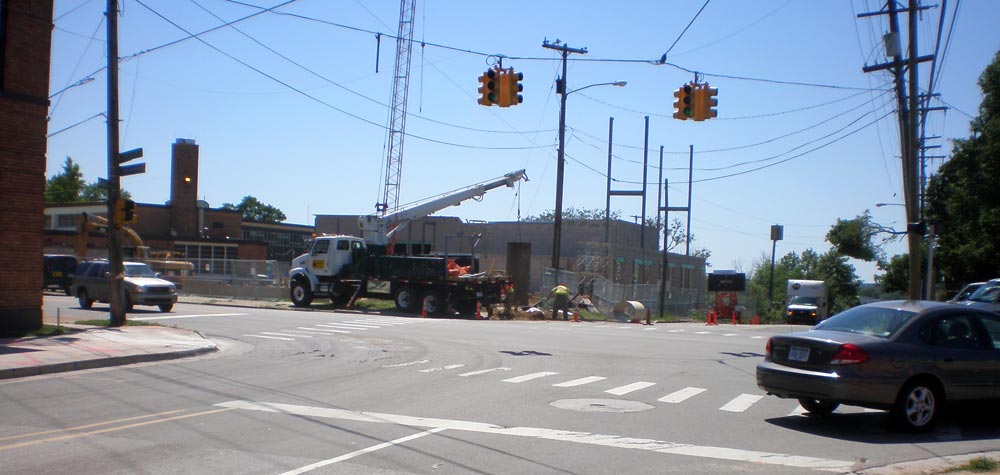 As a subconsultant to Iteris, Inc., HRC was responsible for the TMC interior layout including consideration for public access (tour groups) and ADA compliance for the renovated space. HRC began the design process with a charrette to ensure that all the features needed for a state-of-the-art TMC would be incorporated into the design. Several draft TMC concepts were developed for the charrette and this proved to be a very productive way to stimulate discussion and critiques.
Within 1,740 SF, HRC provided the following spaces:
Conference room
Control room with a modular work space for a staff of three, video wall, and viewing area from the hall and the conference room
Server/communications room (renovated existing)
Server maintenance area
Traffic engineer's office
A key element of the revised TMC layout will be the ability for TMC visitors or tours to view the TMC operations without being physically located in the TMC operation theatre area.